Himeji City Junior Orchestra × Setagaya Junior OrchestraCross-over concert
Events Details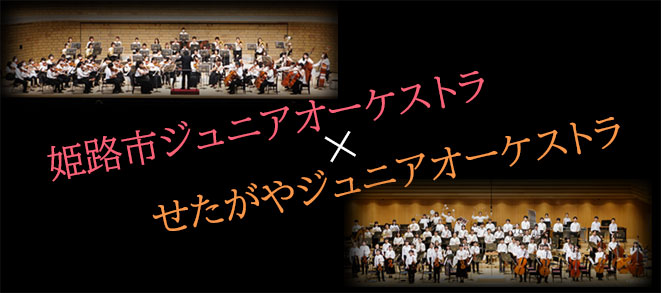 Himeji City Junior Orchestra × Setagaya Junior Orchestra
Cross-over concert
[Pre-school children may not enter]
The performance has finished
---
Sunday, August 20, 2023Starts at 3:00 P.M.
Acrie Himeji Large Hall

Access Map
Both Setagaya Junior Orchestra and Himeji City Junior Orchestra were formed under the leadership of music director, Shinichiro Ikebe. These "sister" orchestras will hold an exchange concert in Himeji City of Hyogo Prefecture ♪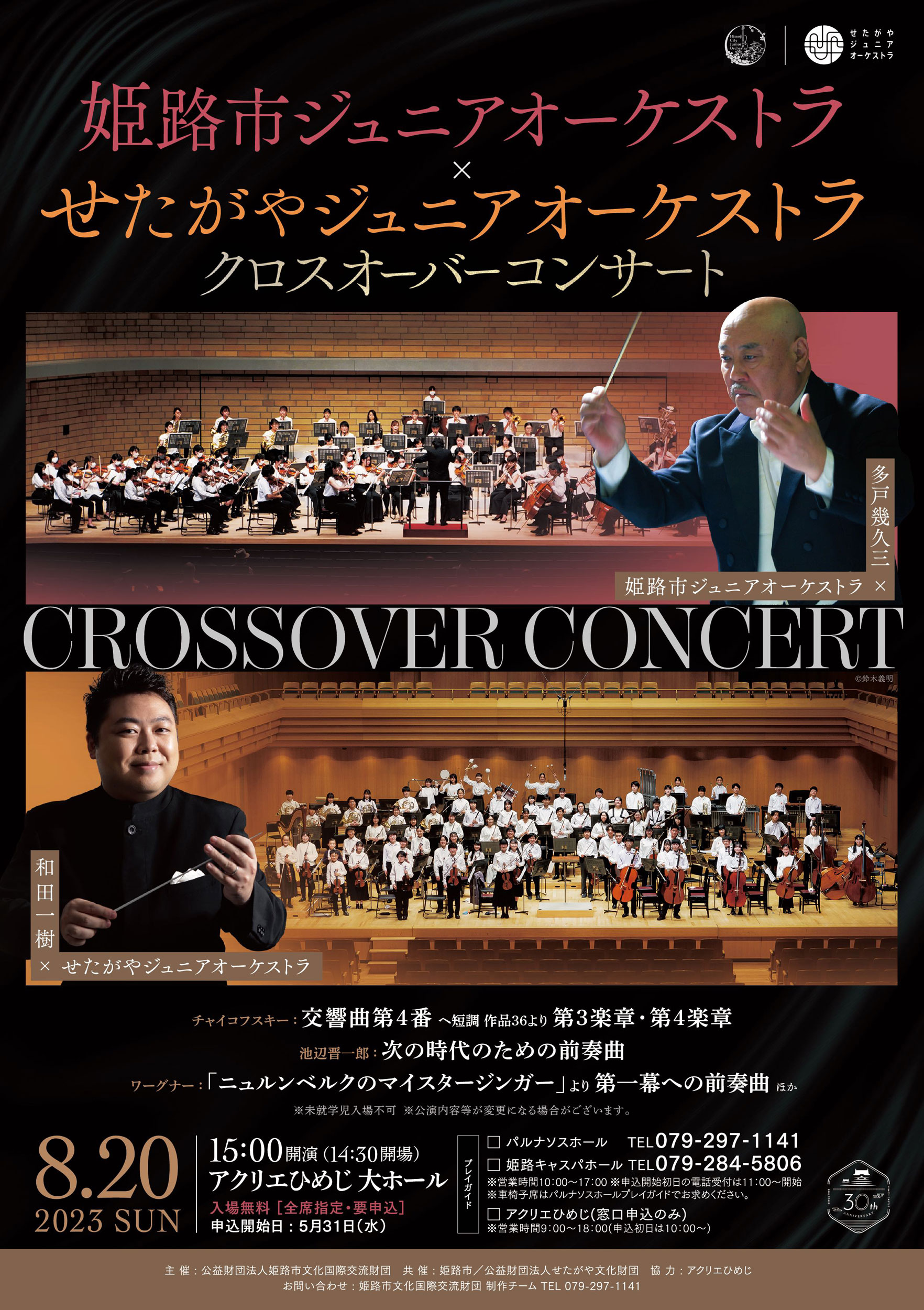 Performers
---
Program

Selections from the third and fourth movements of Tchaikovsky's Symphony No. 4 in F minor, Op. 36
Shinichiro Ikebe: PRELUDE for the Coming Era
Wagner: The prelude to Act 1 of the music drama, The Masters of Nuremberg
Elgar: Pomp and Circumstance Marches (sung by both orchestras), among others.
---
Admission fees

Free admission Reserved seats only

*Pre-school children may not enter

Applications

◆ Parnassus Hall / Phone: 079-297-1141
◆ Caspa Hall / Phone: 079-284-5806
*10:00 A.M. – 5:00 P.M. for both numbers (starts 11:00 A.M. on the first day)
*Call Parnassus Hall for reservations for people in wheelchairs

◆ Acrea HIMEJI (over-the-counter reservations only)
*9:00 A.M. – 6:00 P.M. (starts 10:00 A.M. on the first day)

Start of reservations

Wednesday, May 31, 2023
---
Profile
Himeji City Junior Orchestra
Setagaya Junior Orchestra

---
Music director
---
Sponsor

Himeji City Cultural and International Exchange Foundation

Cosponsor

Himeji City
Setagaya Arts Foundation Music Project Department

Cooperation

Acrea HIMEJI
---
Inquiries

Production Team, Himeji City Cultural and International Exchange Foundation / Phone: 079-297-1141