Discovery Setagaya Sounds #1Akira Inoue: Try and Groove
Events Details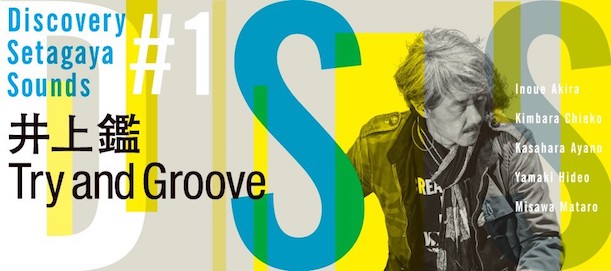 Discovery Setagaya Sounds #1
Akira Inoue: Try and Groove
Pre-school children may not enter
◆Free public rehearsal to be held on the day (see below for application details)
[Tickets sold out] No tickets available on the day
---
Saturday, December 18, 2021: Starts at 4:30 P.M.
Theater Tram

Access Map

Link to Google Maps

Address: Carrot Tower 1F, 4-1-1 Taishido, Setagaya-ku, Tokyo

Access
By train; Take the Den-en Toshi Line or Setagaya Line, and get off at Sangenjaya Stn.
Near the station.
There is a relaxed atmosphere amid the hustle and bustle of Setagaya. The city is, and always has been, home to numerous artists, devoted to their music. This concert will be held by musicians you may have actually passed in the street somewhere. A new concert series is about to begin, bringing you surprises and making you love the city more!
The first concert in this series will be performed by Akira Inoue, a multitalented musician who is a composer, arranger, keyboardist and producer, as well as a leading figure in the world of Japanese music. Take a journey into his world of music brimming with his talent and subtle tones.
*Take note that the original venue at Tamagawa Citizen Hall has been changed.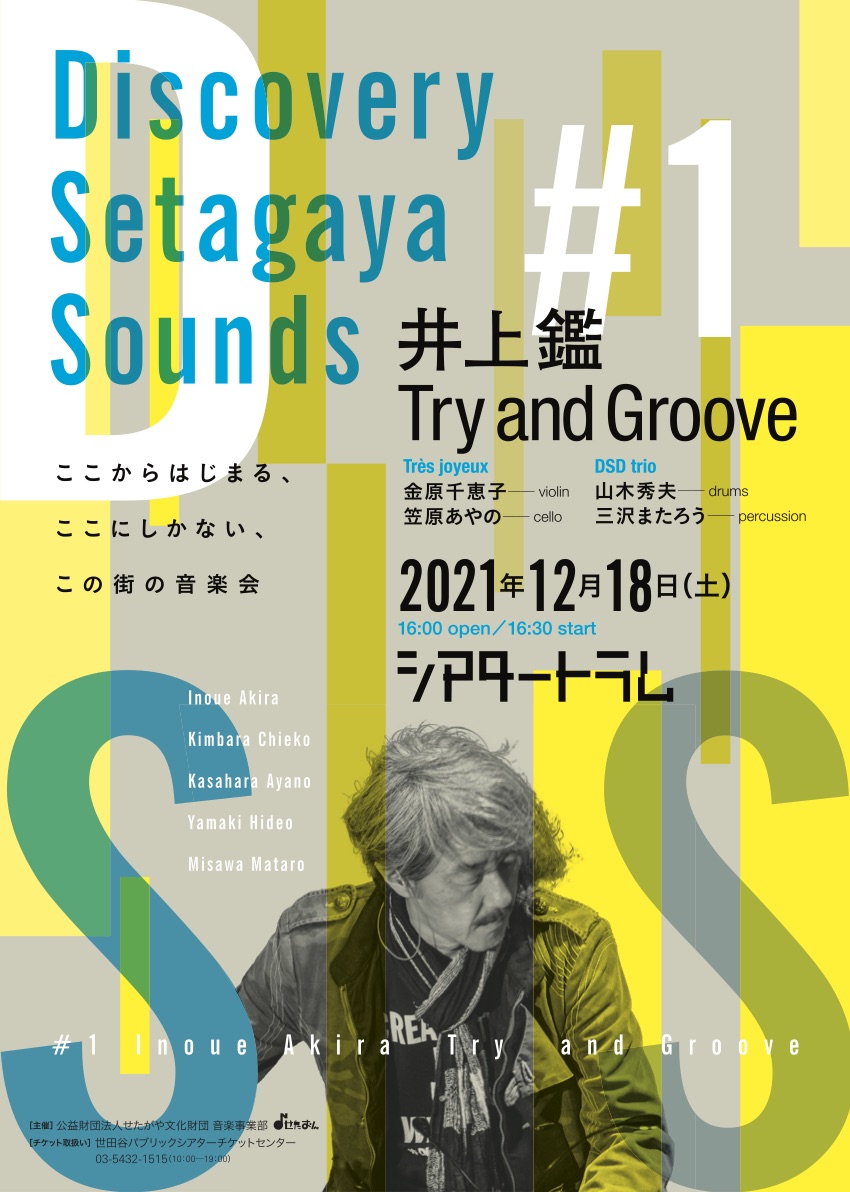 【せたおん公式YouTubeチャンネルにて公開中】
当日の公演をダイジェストでご紹介!
---
Performers
---
Program

Catalan folk song: Song of the Birds
Eiichi Ohtaki: Tribute to Eiichi Ohtaki
Kyohei Tsutsumi: Natsu-no Kurakushon (Horns in the Summer)
Masaharu Fukuyama: Saiai (The Best Love)
Akira Inoue: X=hohaba / Tokyo Installation, among others

*Program details are subject to change
---
Admission fees

General: 4,500yen
Setagaya Arts Card and Setagaya Public Theatre Club members: 4,000yen (advance sales only)
*Reserved seats only / Includes consumption tax
*Pre-school children may not enter

*A childcare service is available (there is a limit, so be sure to book in advance)
Fee: 2,200 yen for children aged 6 months to 9 years.
Call the Setagaya Public Theatre (03-5432-1526) by midday three days before the concert.

*Spaces are available for wheelchairs (there is a limit, so be sure to book in advance)
Fee: 4,050 yen with free admission for one escort
Call the Setagaya Public Theatre Ticket Centre (03-5432-1515) by 7:00 P.M. on the day before the performance.

*Tickets will only be sold by phone or online. Tickets will not be sold or issued through the Ticket Centre.
*Payments are to be made at 7-Eleven or online using a credit card.
*Tickets will only be issued through ticket terminals at 7-Eleven (handling fee of 110 yen will be charged per ticket).
*Be sure to read "A Request for Visitors to Prevent the Spread of COVID-19" before coming to the venue.

Seat layout

Click here for seat layout(PDF file)

会場のガイドライン変更に伴い、未販売席を開放し、11/25(木)10時より追加発売をします →完売いたしました

Start of sales

10:00 A.M., Wednesday, October 20, 2021
---
[Free public rehearsal]
The rehearsal on the day of the concert will be opened to young people interested in music. Come and see the making of music in preparation for the concert.
Schedule

Starts at 2:00 P.M. (planned finish at 3:00 P.M.), Saturday, December 18

Open to

Junior high school students up to 25 years of age (IDs to be presented on the day)
*Age as of December 18, 2021

Application period

10:00 A.M., Wednesday, October 20 – 11:59 P.M., Saturday, November 20
※定員に達しなかったため、11/25(木)10時より先着順で追加申込みを受け付けています

How to apply

Apply online from below (connects to an external page: Event Pay)

*Limit of around 50 people
*Seat reservations not available
*Applicants will go into a draw if too many applications are received →追加申込みにつき先着順
---
Profile
---
Sponsor

Setagaya Arts Foundation Music Project Department

Support

City of Setagaya
Setagaya City Board of Education

Cooperation

Setagaya General Service Co., Ltd., Community Radio Station FM Setagaya
Matsumoto Memorial Music Guest House
Taishidou Musical Instrument Store